Posted by admin
By January 19, 2023
The porn industry has dramatically influenced technology since its beginning. From the days of the VCR to today, the demand for porn has led to several improvements in streaming tech. As Virtual Reality steps into the limelight, the adult entertainment industry has taken note and is exploring ways to leverage this technology to offer viewers an immersive experience.
It's safe to say the audience appreciates the effort. VR porn is the most-viewed category on several top adult entertainment platforms. And if you have a VR headset, chances are you are browsing for VR porn. The global pornography industry is worth billions, and the introduction of Extended Reality (XR) is projected to boost the revenue streams further.
VR drastically improves the porn viewing experience by letting you enter the scene. For geeks, the POV method is a groundbreaking discovery in adult entertainment that teleports the audience into the plot. VR is currently in its nascent stages and is poised to revolutionize the adult entertainment industry as VR tech is becoming more affordable.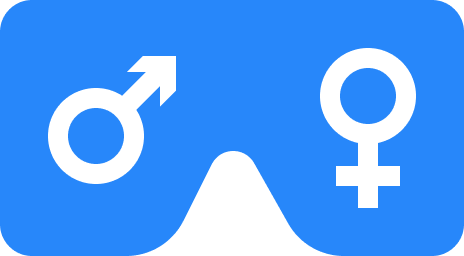 Current VR Market Situation
The Augmented and Virtual Reality markets have been booming for the last decade, and this trend is projected to continue well into the future. While the XR market was valued at $14.84 billion in 2020, it's projected to hit $454.73 billion by 2030. That is an unbelievable CAGR of 40.7% year-to-year.
Several factors are behind the XR boom. The rapid internet penetration, thriving gaming industries, and the emergence of VR porn are some of the most prominent contributors. Furthermore, the increasing use of XR in healthcare, media, entertainment, retail, manufacturing, defense, education, and aerospace industries will drive up this demand in the coming years.
XR Applications in 2022
Video games today are much more interactive than their predecessors. And players can completely immerse their senses into their characters for the ultimate experience. Developers are using Extended Reality to create realistic audiovisual environments to capture the players' senses. And the experience is all set to revolutionize the video gaming industry once and for all.
The immersion VR provides for gamers can also be said for adult entertainment. With the inclusion of sex machines and toys, VR is fertile ground for an immersive sex experience.
AR/VR technology plays a vital role in defense and manufacturing too. Since battle tanks have limited visibility, AR-based headset-mounted displays with 360-degree cameras are being developed to offer the crew a complete horizontal view of the surroundings. With the help of 4x zoom and night vision, personnel can safely navigate through rough terrain and weather conditions, increasing survivability.
XR plays a crucial role in the healthcare industry. Thanks to recent advancements, medical professionals perform robotic surgeries using minimally invasive techniques by projecting digitally simulated images directly onto the surgical device. VR can also help train medical interns by simulating the human body in a virtual environment.
How Does Revolutionary Technology Gain Popularity?
Large enterprises are projected to incorporate AR and VR into their daily operations, with the automotive, manufacturing, healthcare, and retail industries leading the race. Based on current estimates, the consumer segment will expand massively, while the enterprise segment will proliferate due to intense research and rapid adoption across industries, forming a positive feedback loop.
The Growth of VR Porn Industry
Recent studies indicate that VR porn can get up to 22% share in the global adult entertainment content by 2026. The VR porn market is valued at $716 million today but could be worth over $19 billion by 2026. The projections reflect a growing demand for VR gear and the increasing demand for VR porn.
VR porn has revolutionized the adult entertainment industry by allowing viewers to immerse their senses in the virtual realm. People are intrigued by the idea of watching and touching porn in a simulated environment. Yet, VR porn is not the last word in your personal satisfaction. VR livecam rushes into the scene, with Dreamcam taking all the rage at the moment and getting a constantly growing number of performers and customers.

The demand for VR headsets grew considerably in the past couple of years, coinciding with an increase in VR porn viewership. And this isn't a one-off incident. When Facebook took over Oculus in 2014, over 1.2 million global searches for VR porn were reported. However, conventional media failed to connect the dots at the time.
As the pandemic forced people into social distancing, the demand for VR porn escalated since people longed for company. What started as a way out of boredom quickly became popular globally and hooked viewers. While 2D porn alleviates boredom, it lacks the human touch. VR porn is the next best thing to the real thing, which is why people can't get enough of it.
While regular porn is limited to staring at the screen, VR porn teleports viewers to a virtual environment, free from the confinements of a room. VR porn offers greater emotional engagement and deeper sensorial interactions, lifting the viewer's mood and relieving stress more efficiently than conventional porn.
On that note, it's hardly surprising how the VR porn industry has exploded in the last five years. According to reports, Google, Sony, HTC, Samsung, and Oculus sold just over 6.1 million VR headsets in 2016. The numbers have multiplied in the past few years, keeping pace with the growing demand for VR porn movies.
More VR porn customers are willing to pay for content than standard porn viewers. Hence, porn sites are actively promoting VR content. As VR technology goes mainstream, the prices will drop significantly, allowing producers to invest in high-tech equipment without breaking the bank.
The increased popularity of VR porn resulted in a massive revenue inflow, encouraging adult enterprises to invest in the niche. VR makes piracy harder as you need specialized equipment to stream the content, which is a significant benefit.
Trends and Predictions for VR Market
Now that you know the present VR market, let's walk you through the top trends and predictions for the future.
Introduction of AI
Artificial Intelligence plays a significant role in modern technology. With the introduction of AR/VR, developers explore the possibilities of AI commercial use. Massive developments are currently underway to determine how AI methodologies like advanced machine learning can aid computers in creating and interpreting visualizations.
An interesting option is the use of AI in VR sex. An AI with a CGI model can be incorporated into a VR experience to open up venues for adult entertainment. This technology, coupled with devices like haptic gloves, expands user options to interact with the model and receive feedback, as opposed to just watching the performer.
A rise in Digital Avatars
Virtual celebrities like Brud's Lil Miquela and Activ8's Kizuna Al do not need an intro. These fictional characters became digital influencers, and their market potential is projected to boom in the coming years. Entrepreneurs and marketers can incorporate these avatars into their business processes to attract customers and aid in-store navigation.
The same can be said for virtual pornstars in the near future when we consider the speed at which technology is improving.
Autonomous Vehicles
Self-driving cars are in vogue, and people can't wait to get their hands on them. However, the technology is still nascent, and automobile manufacturers are looking at ways to improve drivability and safety. With the help of XR technology, automotive leaders can redefine how we travel in the near future.
The 5G Revolution
The mass spread of the 5G networks will significantly aid AR/VR adoption. As 5G offers superior data speeds, processing and transferring data are becoming a breeze. Furthermore, 5G will boost user experience in low-bandwidth environments, allowing viewers to browse VR content on cheaper devices.
AR/VR Displays
As the demand for VR headsets rises, manufacturers are looking for better quality displays capable of magnifying the smallest detail. High-powered display technology capable of magnifying images without pixelating or straining your eyes is the need of the hour. And efforts are being made to discover new and more capable displays for future gadgets.

VR Application in Education
The immersive nature of VR tech allows teachers to better engage with students in new and exciting ways. VR could improve distance teaching, preventing students from missing life-like classes. In-person learning nurtures a collaborative environment, and VR could soon play a crucial role here. VR could also boost on-the-job training by allowing interns to learn from real-life scenarios.
Conclusion
The future of AR/VR looks bright as developers relentlessly innovate ways to deliver immersive experiences. With XR gadgets getting affordable, a platform shift is inevitable. At this pace, the world could soon witness XR glasses with LTE abilities that can double up as a smartphone.
This is just a tiny part of what XR technology is capable of. VR and AR advancements are projected to revolutionize how the world works today, which isn't an exaggeration. Experts believe the VR revolution isn't far, and we could witness a massive shift in how industries operate in the next five years.
The adult entertainment industry is one of the forerunners in this race, and VR is changing the way sextech works. It's a massive market with significant growth potential, and investors are looking forward to capitalizing on the demand for VR porn.